Sprint Data Solutions Registered Voters Mailing Lists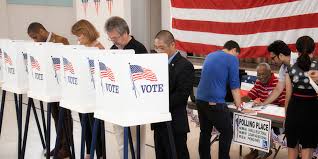 Sprint Data Solutions provides the most advanced tailored voters database in the nation. Our data can put you in office during the next election.Time and time again in the last election our candidates won district after district, state after state by targeting people who VOTE and plan to vote in the next election. With over 200 million registered voters, we guarantee to get your campaign message to your correct voting audience. We take the guess work out of reaching your target voter.We can you save HUGE amounts of time and money by reaching out to the ideal voter for your campaign. We the politicians or campaign managers first choice for results bother by mail and digital marketing. We can put in touch with active voters that VOTE and donate. Our Registered Voter Mailing Lists are developed by carefully compiling and cataloging the original files from more than 4,000 county election boards, county clerks and Board of Registrars nationwide.  The Registered Voter Mailing List is assembled and cleaned for deliver-ability, duplicates, and National Change of Address with our direct link to the post office.  Sprint Data Solutions Registered Voter Mailing List can also be passed thru advanced Artificial Intelligent screening to deliver the ideal voter for bother voting and donating to your campaign. Telephone, E Mail. And Cell Phones are available on this advanced file. Election after election for decades Sprint Data Solutions has proven to be the winning candidates choice for success.
There are several different ways to segment our data for your campaign. Below are few of the many choices available in the Sprint Data Solutions registered voter database.
Some of the choices available on our Voters database include but not limited to:
Veterans
Party Affiliation
Voting History
Ethnicity/GBLT/Transgender
Political Districts/Wards
Net Worth/Income
AI Prescreening
Gender
Presence of Children
Donors/Large Donors
Marital Status
Active Voters
Disabled veterans
We want to our clients to win in the next election not just buy data. You can use the registrar of voters data you have if you like and we can help you clean it up, but that has proven risky to previous candidates. It's not much more money to purchase a NEW advanced prescreened artificial intelligent list that's ready to mail rather than cleaned up public data that is not as advanced. Our registered voter mailing list is overlaid with all kinds of advanced information. Giving our candidates that extra edge they have been looking for in their campaign.
For counts and price information, call our data team us toll free at
800-962-1802
ALABAMA Consumer E Mail List VOTERS Mailing List
Arkansas Consumer E Mail List VOTERS Mailing List
ARIZONA Consumer Mailing List VOTERS Mailing List
Arizona Consumer Mailing List VOTERS Mailing List
California Consumer Mailing List VOTERS Mailing List
Colorado Consumer Mailing List VOTERS Mailing List
Connecticut Consumer Mailing List VOTERS Mailing List
Delaware Consumer Mailing List VOTERS Mailing List
Florida Consumer Mailing List VOTERS Mailing List
Georgia Consumer Mailing List VOTERS Mailing List
Hawaii Consumer Mailing List VOTERS Mailing List
Idaho Consumer Mailing List VOTERS Mailing List
Illinois Consumer Mailing List VOTERS Mailing list
Indiana Consumer Mailing List VOTERS Mailing List
Iowa Consumer Mailing List VOTERS Mailing List
Kansas Consumer Mailing List VOTERS Mailing List
Kentucky Consumer Mailing List VOTERS Mailing List
Louisiana Consumer Mailing List VOTERS Mailing List
Maine Consumer Mailing List VOTERS Mailing List
Maryland Consumer Mailing List VOTERS Mailing List
Massachusetts Consumer Mailing List VOTERS Mailing List
Michigan Consumer Mailing List VOTERS Mailing List
Minnesota Consumer Mailing List VOTERS Mailing List
Mississippi Consumer Mailing List VOTERS Mailing List
Missouri Consumer Mailing List VOTERS Mailing List
Montana Consumer Mailing List VOTERS Mailing List
Nebraska Consumer Mailing List VOTERS Mailing List
Nevada Consumer Mailing List VOTERS Mailing List
New Hampshire Consumer Mailing List VOTERS Mailing List
New Jersey Consumer Mailing List VOTERS Mailing List
New Mexico Consumer Mailing List VOTERS Mailing List
New York Consumer Mailing List VOTERS Mailing List
North Carolina Consumer Mailing List VOTERS Mailing List
North Dakota Consumer Mailing List VOTERS Mailing List
Ohio Consumer Mailing List VOTERS Mailing List
Oklahoma Consumer Mailing List VOTERS Mailing List
Oregon Consumer Mailing List VOTERS Mailing List
Pennsylvania Consumer Mailing List VOTERS Mailing List
Rhode Island Consumer Mailing List VOTERS Mailing List
South Carolina Consumer Mailing List VOTERS Mailing List
South Dakota Consumer Mailing List VOTERS Mailing List
Tennessee Consumer Mailing List VOTERS Mailing List
Texas Consumer Mailing List VOTERS Mailing List
Utah Consumer Mailing List VOTERS Mailing List
Vermont Consumer Mailing List VOTERS Mailing List
Virginia Consumer Mailing List VOTERS Mailing List
Washington Consumer Mailing List VOTERS Mailing List
West Virginia Consumer Mailing List VOTERS Mailing List
Wisconsin Consumer Mailing List VOTERS Mailing List
Wyoming Consumer Mailing List VOTERS Mailing List