Catalog Mailing Lists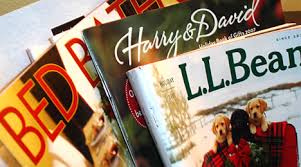 If you are planning a direct mail campaign, finding your target market through catalog mailing lists can be very lucrative for several reasons. First, it is a large market. In 2012 the mail order and online retail industry grew by 15% over 2011 to reach a total of $281.6 billion. There are literally millions of items sold through mail order or online each year. Second, it is a growing market. With "e-tail" -online retail sales growing at an all-time high pace, the majority of catloguers now include online sales with their overall catalog sales.
It's important to note that direct response marketing accounted for almost half of those sales. In fact, that's another reason why using catalog mailing lists is a great idea: most have purchased products through the mail at least once before, and therefore are more likely to respond to direct mail. Wow them with the right offer, and the next sale could be yours.
So what is the right offer? Just as you can gauge who might be a good prospect based on magazine subscriptions, you can also tell a lot about customers from their catalog purchases. With all the different mail order companies available, an experienced list broker and researcher can select by several different demographics to target your potential customers as closely as possible. Not only will this increase your campaign's ROI, it will increase your bottom line.
Sprint Data Solutions for Catalog Mailing Lists
Sprint Data Solutions is one of the oldest, most experienced list brokers in the country. Our team of marketers, managers, and researchers work together to recommend a solid, trustworthy catalog mailing list from only the most reliable sources. Our business is built on long-term relationships with our marketing clientele, and we know that the lists we rent to you today will be the reason you come back to us tomorrow.
We can give you returns on your mailing list based on literally hundreds of different demographics including:
Recent Purchase History
Geographic Location
Income Level
Profession
Homeowner
Car Owner
Boat Owner
Gender
Marriage Status
Presence of Children
Mortgage Holder
And many, many more!
Contact Sprint Data Solutions to find out more!
Your catalog mailing list is the most important part of your direct mail campaign. Inaccurate lists lead to undeliverable packages, and that can get to be an expensive proposition. Even worse, it is usually a lost sale. If you are serious about getting results with your campaign then get your catalog mailing lists from a proven professional. Contact Sprint Data Solutions now.
CONTACT US TODAY
To contact a mailing list broker about catalog mailing lists, or for more information about how Sprint Data Solutions can improve the results of your direct marketing programs, call us at: (702) 472-8668 or e-mail us at sales@sprintdatasolutions.com
ALABAMA Consumer E Mail List CATALOG SHOPPERS Mailing List
Arkansas Consumer E Mail List CATALOG SHOPPERS Mailing List
ARIZONA Consumer Mailing List CATALOG SHOPPERS Mailing List
Arizona Consumer Mailing List CATALOG SHOPPERS Mailing List
California Consumer Mailing List CATALOG SHOPPERS Mailing List
Colorado Consumer Mailing List CATALOG SHOPPERS Mailing List
Connecticut Consumer Mailing List CATALOG SHOPPERS Mailing List
Delaware Consumer Mailing List CATALOG SHOPPERS Mailing List
Florida Consumer Mailing List CATALOG SHOPPERS Mailing List
Georgia Consumer Mailing List CATALOG SHOPPERS Mailing List
Hawaii Consumer Mailing List CATALOG SHOPPERS Mailing List
Idaho Consumer Mailing List CATALOG SHOPPERS Mailing List
Illinois Consumer Mailing List CATALOG SHOPPERS Mailing list
Indiana Consumer Mailing List CATALOG SHOPPERS Mailing List
Iowa Consumer Mailing List CATALOG SHOPPERS Mailing List
Kansas Consumer Mailing List CATALOG SHOPPERS Mailing List
Kentucky Consumer Mailing List CATALOG SHOPPERS Mailing List
Louisiana Consumer Mailing List CATALOG SHOPPERS Mailing List
Maine Consumer Mailing List CATALOG SHOPPERS Mailing List
Maryland Consumer Mailing List CATALOG SHOPPERS Mailing List
Massachusetts Consumer Mailing List CATALOG SHOPPERS Mailing List
Michigan Consumer Mailing List CATALOG SHOPPERS Mailing List
Minnesota Consumer Mailing List CATALOG SHOPPERS Mailing List
Mississippi Consumer Mailing List CATALOG SHOPPERS Mailing List
Missouri Consumer Mailing List CATALOG SHOPPERS Mailing List
Montana Consumer Mailing List CATALOG SHOPPERS Mailing List
Nebraska Consumer Mailing List CATALOG SHOPPERS Mailing List
Nevada Consumer Mailing List CATALOG SHOPPERS Mailing List
New Hampshire Consumer Mailing List CATALOG SHOPPERS Mailing List
New Jersey Consumer Mailing List CATALOG SHOPPERS Mailing List
New Mexico Consumer Mailing List CATALOG SHOPPERS Mailing List
New York Consumer Mailing List CATALOG SHOPPERS Mailing List
North Carolina Consumer Mailing List CATALOG SHOPPERS Mailing List
North Dakota Consumer Mailing List CATALOG SHOPPERS Mailing List
Ohio Consumer Mailing List CATALOG SHOPPERS Mailing List
Oklahoma Consumer Mailing List CATALOG SHOPPERS Mailing List
Oregon Consumer Mailing List CATALOG SHOPPERS Mailing List
Pennsylvania Consumer Mailing List CATALOG SHOPPERS Mailing List
Rhode Island Consumer Mailing List CATALOG SHOPPERS Mailing List
South Carolina Consumer Mailing List CATALOG SHOPPERS Mailing List
South Dakota Consumer Mailing List CATALOG SHOPPERS Mailing List
Tennessee Consumer Mailing List CATALOG SHOPPERS Mailing List
Texas Consumer Mailing List CATALOG SHOPPERS Mailing List
Utah Consumer Mailing List CATALOG SHOPPERS Mailing List
Vermont Consumer Mailing List CATALOG SHOPPERS Mailing List
Virginia Consumer Mailing List CATALOG SHOPPERS Mailing List
Washington Consumer Mailing List CATALOG SHOPPERS Mailing List
West Virginia Consumer Mailing List CATALOG SHOPPERS Mailing List
Wisconsin Consumer Mailing List CATALOG SHOPPERS Mailing List
Wyoming Consumer Mailing List CATALOG SHOPPERS Mailing List